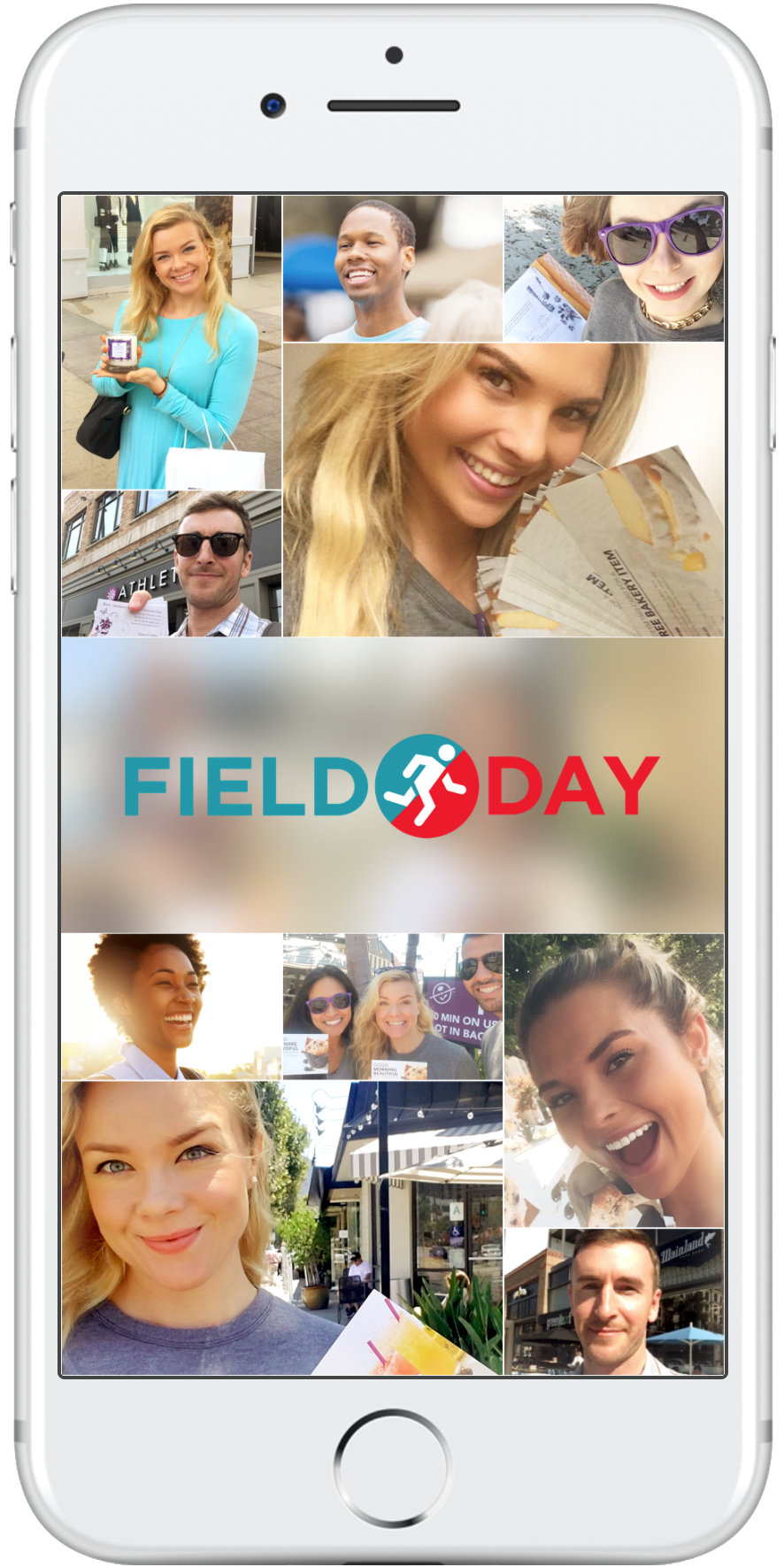 Download the App
Field Day is currently available on both iOS and Android devices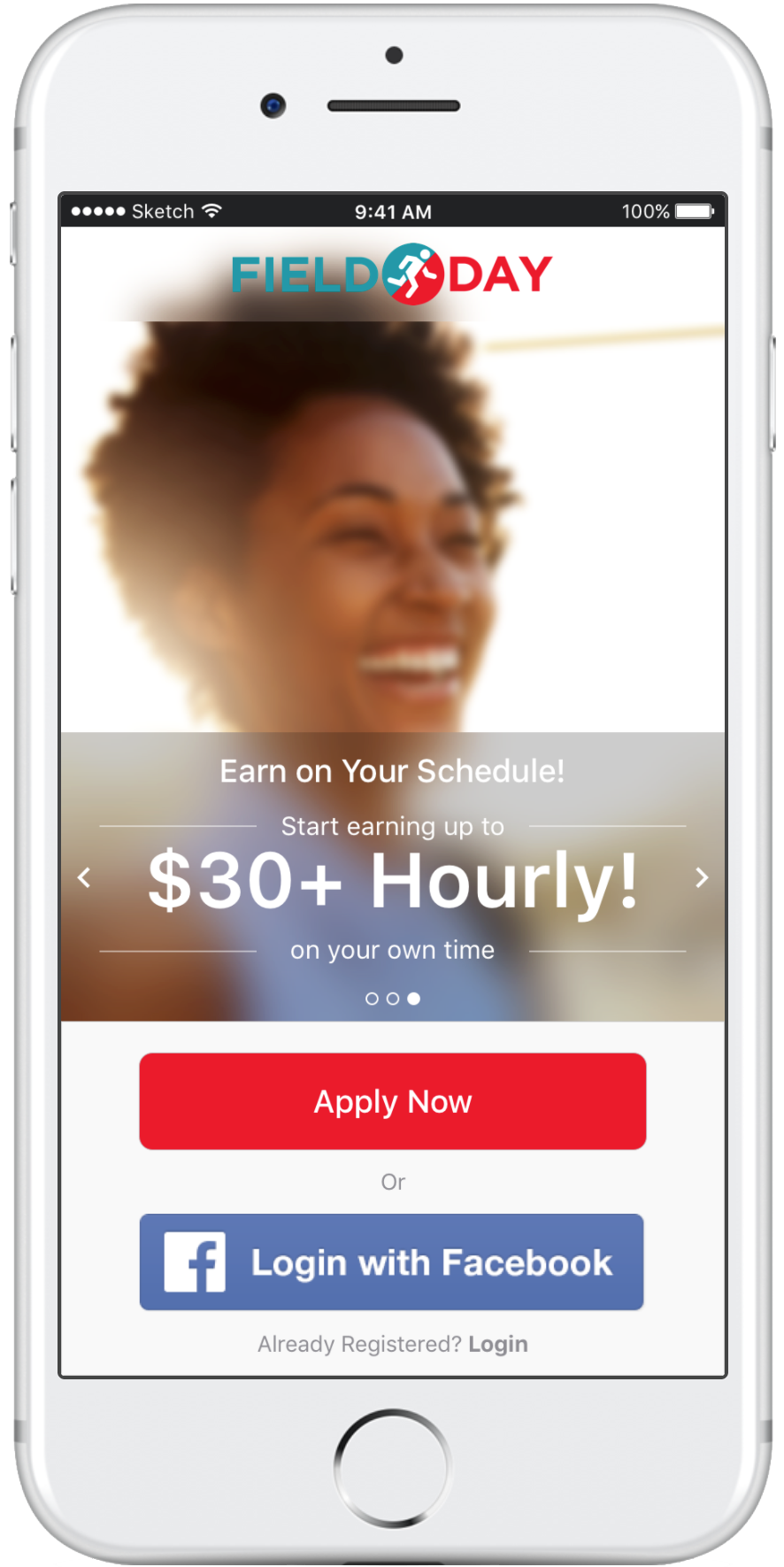 Create a Profile
Becoming a brand ambassador is easy. Sign up with your Facebook login and complete a 30 second video discussing your favorite brand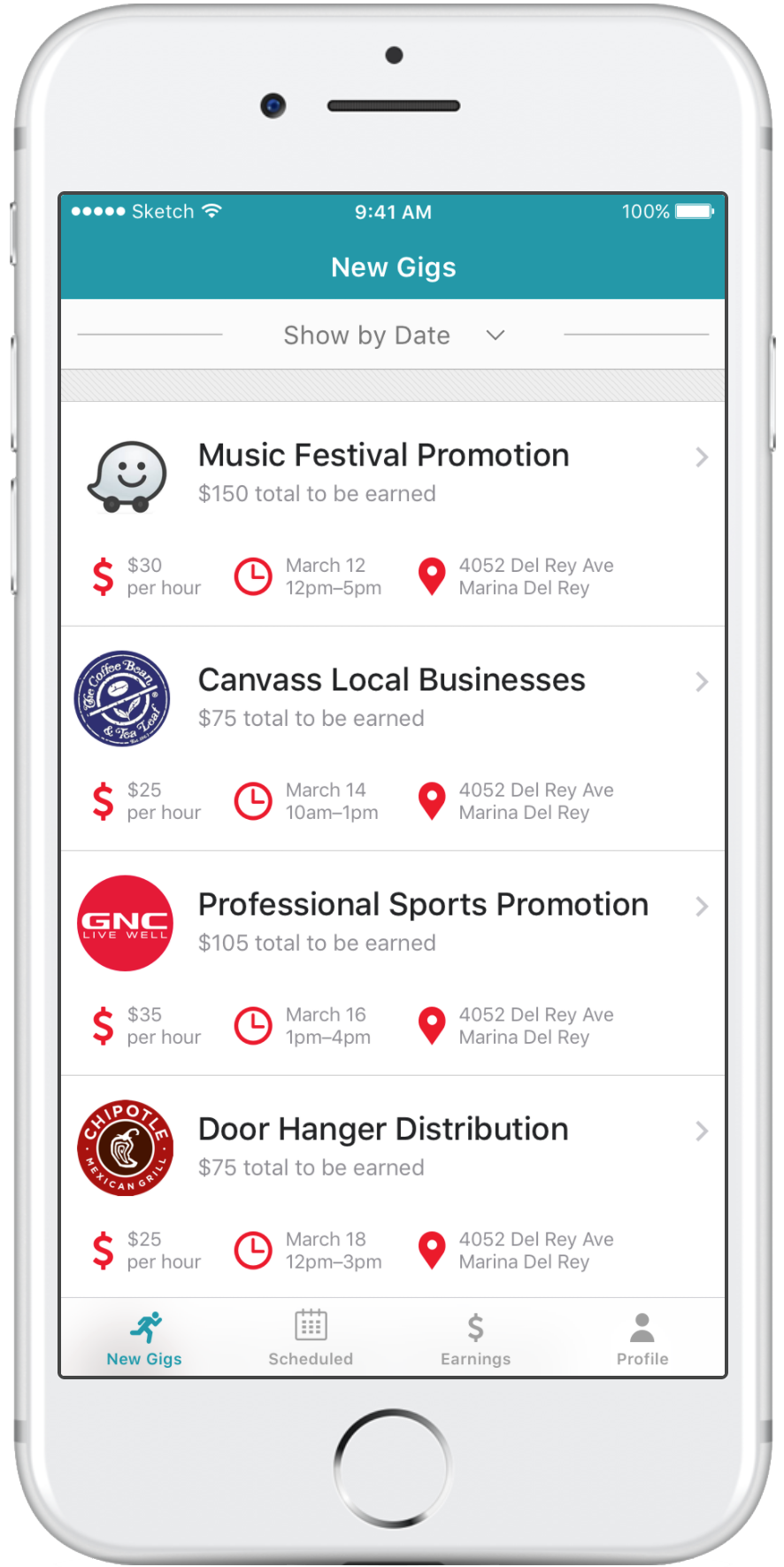 Find Gigs Near You
You're almost ready for your first gig! Apply to gigs through the gig list. Once selected, follow the instructions and remember to have fun!
Benefits

Independent

Flexible Schedule

Be Active Outdoors

Fast Payment

Represent Amazing Brands

Engage with People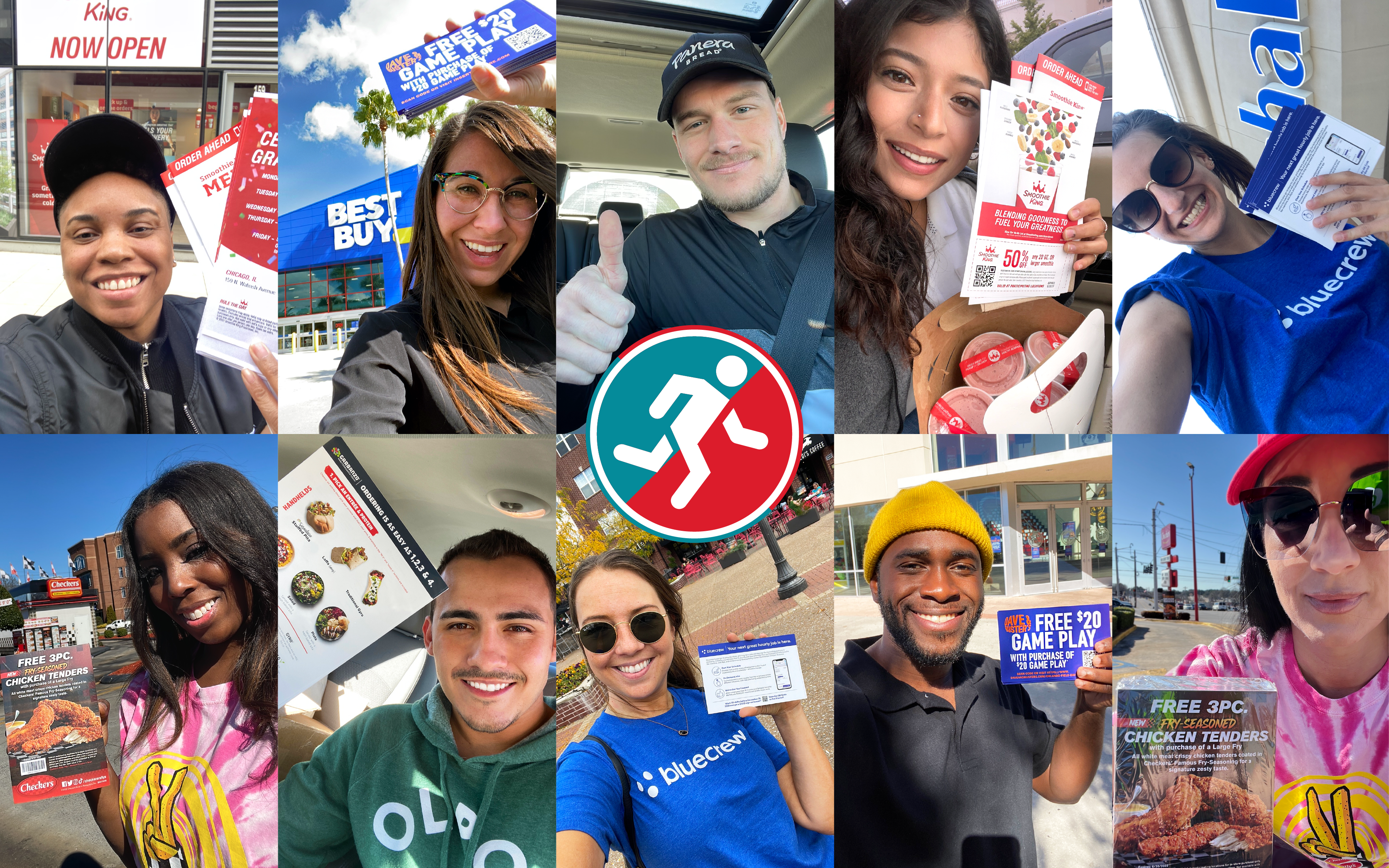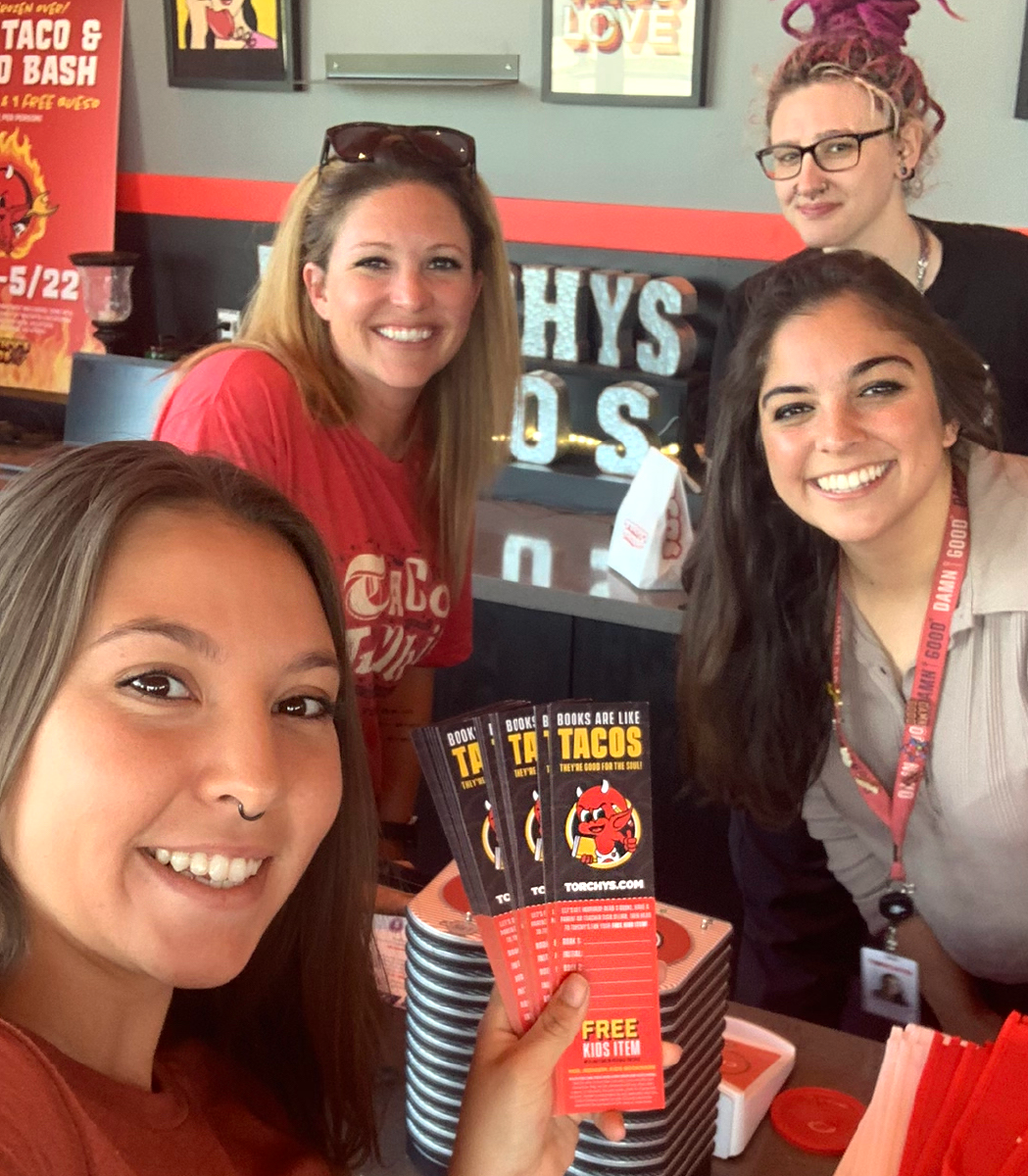 "I had a fantastic experience as a brand ambassador! I just love meeting new people and engaging in local communities.
I loved working with Field Day and was able to make it work on my own schedule. As a current college student, the extra money never hurts either!"
"I am really happy to have worked with Field Day. The staff is amazing and extremely organized. They run a professional business making the job enjoyable! I am looking for their next opportunity because this campaign was super successful!!!"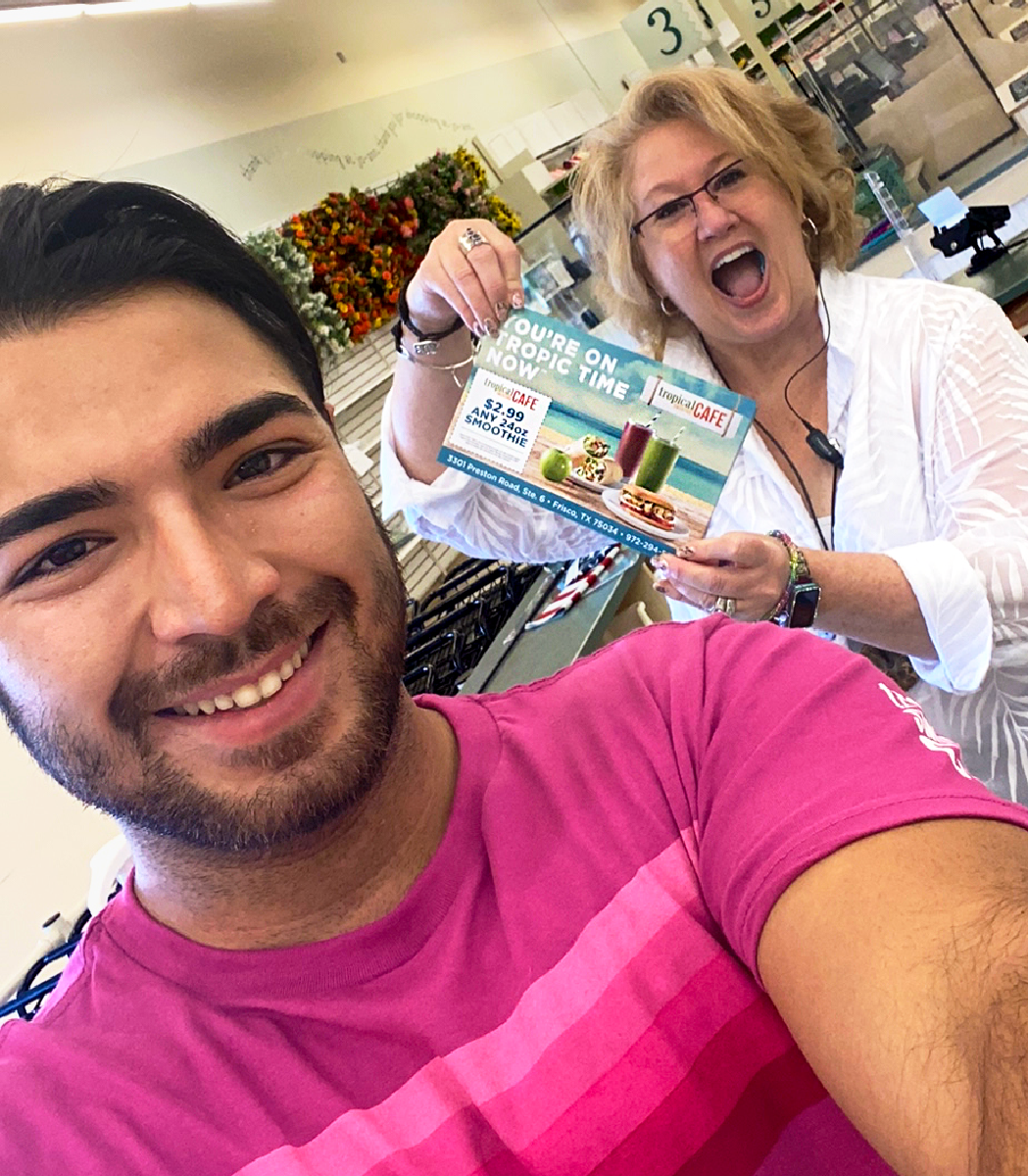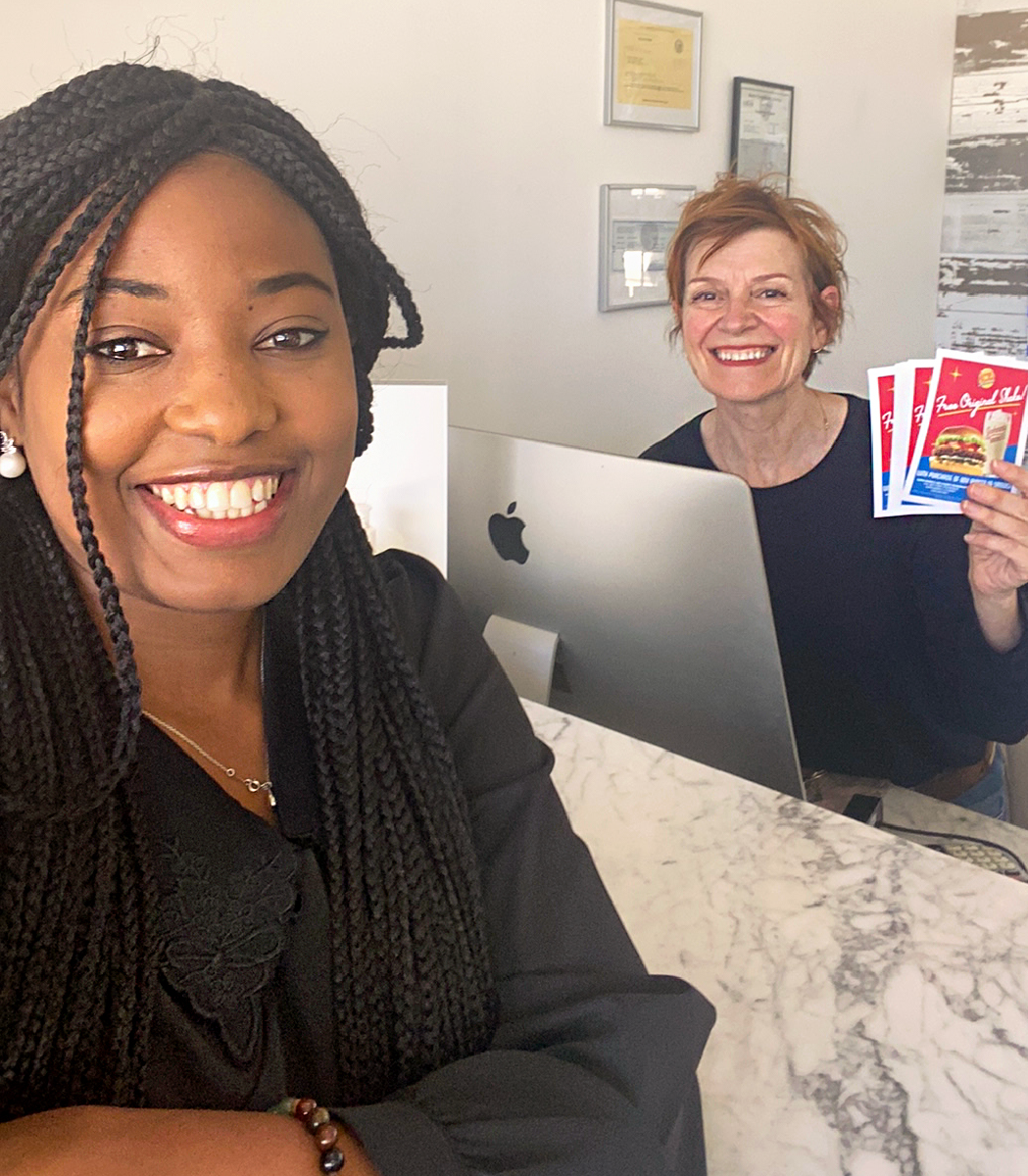 "As my first day representing, I felt very prepared. I took a quiz to best prepare me for the information needed to present to the community. I felt confident in my route. The route was on my Field Day App keeping me on time for the expectations."
"Field day is one of the fastest paying agencies there is! Their events are more flyering, sampling & street marketing type. If you don't mind a few thousand steps a day & going from business to business I highly recommend working for them."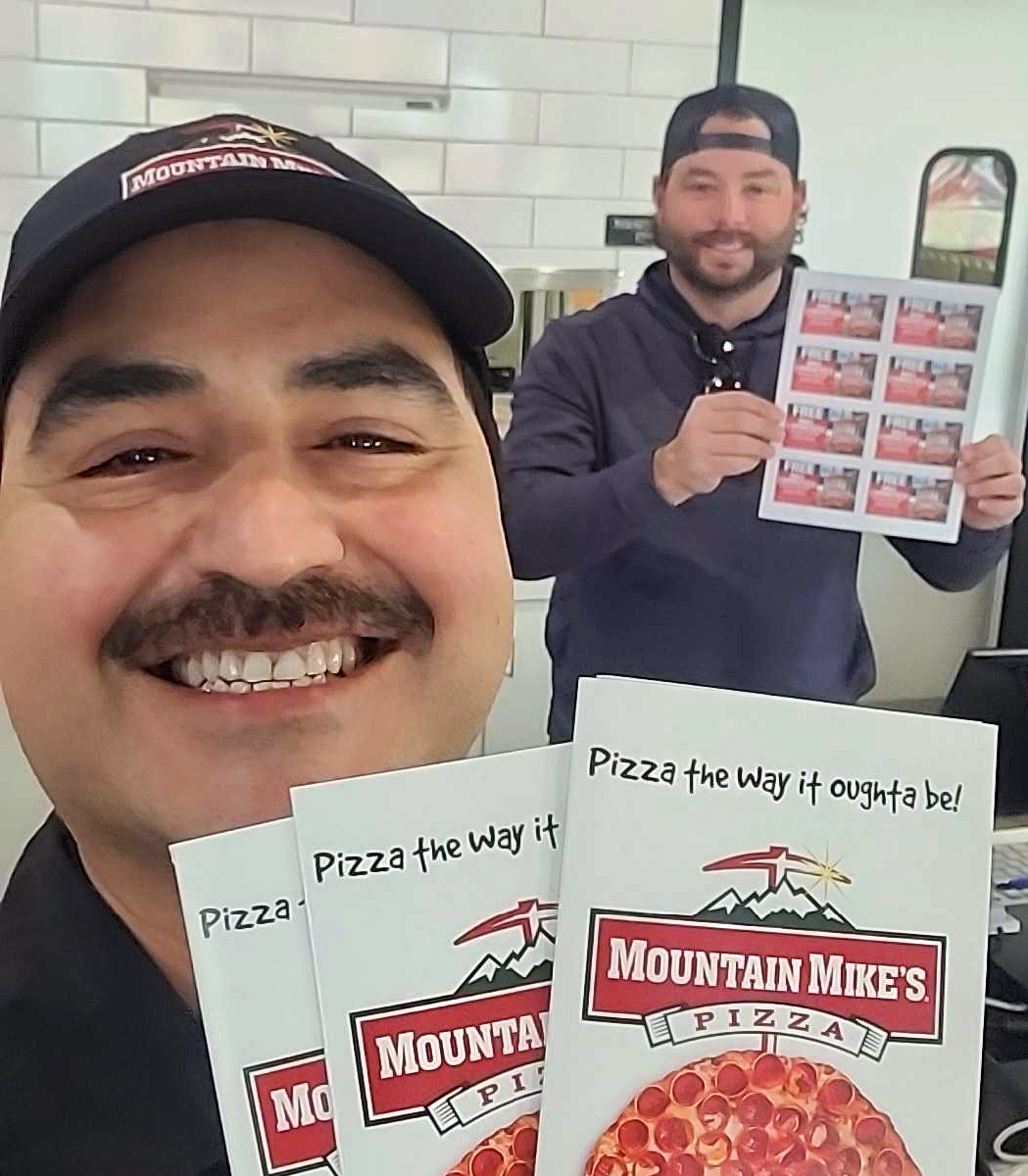 Frequently Asked Questions
What is the Field Day App?
The Field Day App is a mobile app for iOS that connects amazing brands with brand ambassadors to represent them out in the field. The app allows you to find "Gigs" in your area and you will be required to upload pictures and notes from each gig to authenticate your work.
Where do I get the Field Day App?
The Field Day app can be downloaded for free from the App Store or Google Play. Get it today and get started making money right away, in your own neighborhood, and on your own schedule.
How does it work?
1. A brand posts work as "Gigs" that show up in the 'New Gig' section in the Field Day App. 2. You find Gigs in your area that look like a good fit. 3. You apply for a Gig by clicking the "Apply for Gig" button. 4. You are notified that your application has been selected and given detailed instructions for completing the work. 5. Once the gig begins, you will arrive to the physical store location as instructed on the App to receive any branded apparel and materials that will be distributed. 6. You complete the gig, and submit your pictures and notes through the Field Day app. 7. The customer reviews your work and either approves it or may ask you a quick follow-up question or two. 8. Once approved, you get paid directly to your account!
Who posts jobs on Field Day?
Gigs are primarily posted by consumer brands and retailers seeking to activate feet on the street to launch promotional campaigns, build brand awareness, or drive in store traffic across multiple locations.
What types of Gigs will be available for me to do?
A variety of jobs are available through the Field Day app. Common jobs include canvassing local businesses, handing out promotional materials to people in dense areas or directly to local businesses, passing out door hangers, sampling, helping at an event and any other brand representation work.
What does it mean to canvas local businesses?
In many instances, you will be asked to take a promotion, and reach out to all the local businesses around a store. This means that you will head into every business within a 2-mile radius to pass out promotional materials and help drive local traffic to that store. If this is your first time, do not worry, the first few conversations might be awkward but if you are energetic and outgoing, you will excel at it very quickly.
Should I walk into high rise buildings?
Yes, high rise buildings are a great place to canvas. There are tons of businesses across every floor and you have an opportunity to create an intimate encounter from places that might not otherwise have many visitors. Please just walk right in and head on up starting at each floor. If security will not let you up, let them know that you are there to provide this promotion to all the tenants. If they still will not let you in, then ask if you can leave some materials at the front.
How much does it pay?
Gigs typically pay between $15 and $35 per hour. Earnings are stored in your Field Day account until you decide to "cash out" (i.e., withdraw money.). Cashout allows you to transfer money directly to your bank account.
When do I get paid?
Our team actively reviews each gig on a daily basis. Approved gigs are immediately submitted for payment. Generally, it will take a few days to receive your payment. You will see "Payment Pending" in your bank account when the gigs are approved and it should process a few days after that. So, if you worked a gig on Monday or Tuesday, payment is typically received by Friday. Payments for gigs on Wednesdays- Friday, typically reach your bank account by the following Tuesday. Note: there may be occasional delays due to holidays or other extenuating circumstances.
Why can't I see any jobs?
Thanks for checking out the Field Day app! We're working hard to provide as many jobs as we can in every area. If you don't see any jobs on your screen, that means either all the jobs for your area have been reserved, or there just aren't any currently available. Jobs are posted based on the needs of our clients, so we can't always predict where or when new jobs will be available. Many jobs are state, ZIP code, or even store specific. Those jobs will show up to Ambassadors within those parameters. There might not be any jobs in your area right now, but there could be this afternoon, or tomorrow. There might have been some yesterday but other Ambassadors around you claimed them. We're always working hard to provide more jobs for everyone, so we ask for your patience while we continue to introduce those! Keep checking back for new jobs!
How do I get in touch with Field Day Support?
Have a question not answered in this FAQ? Having trouble on a Gig? You can reach support by visiting our CONTACT US page.